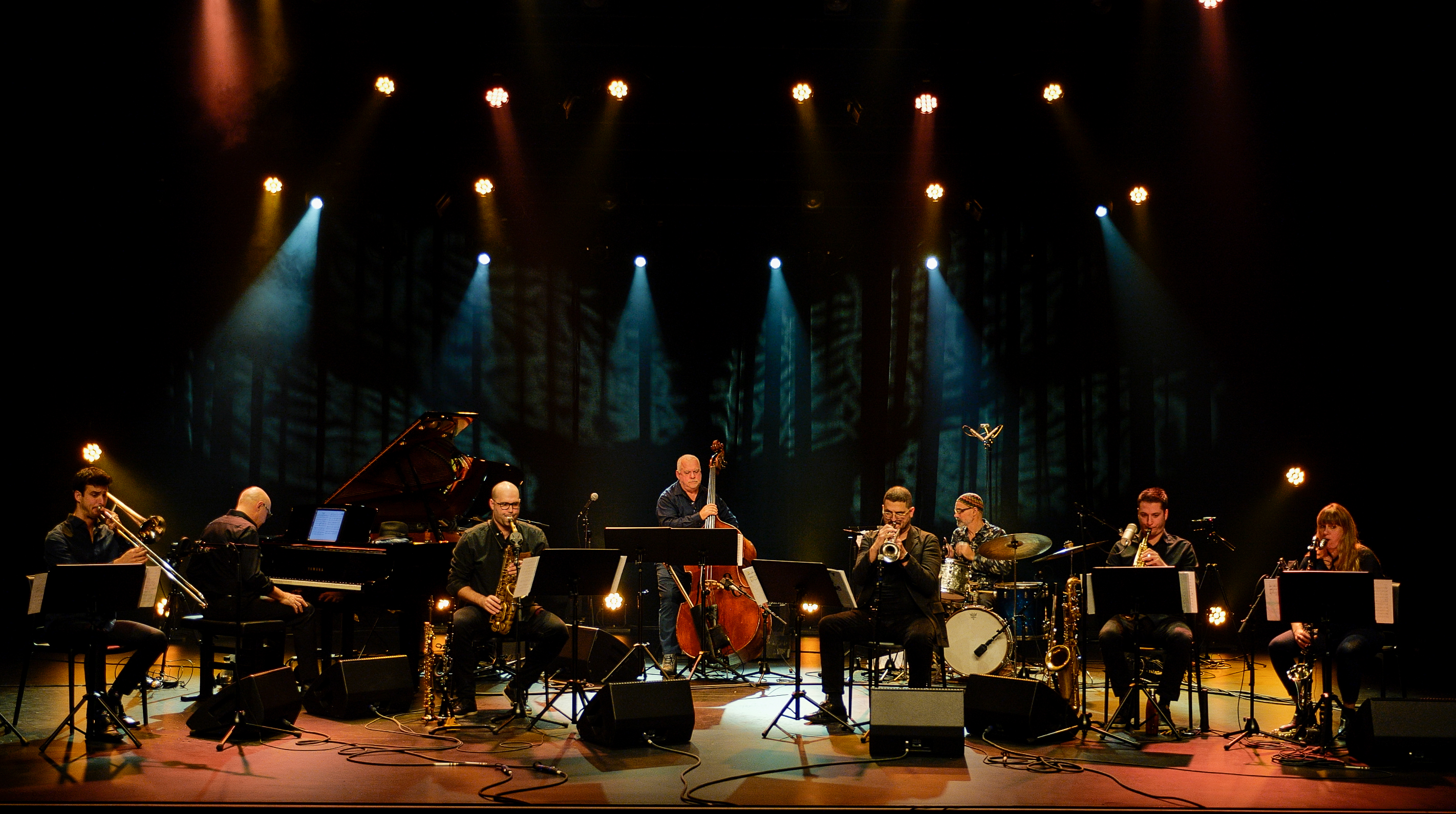 JAZZLAB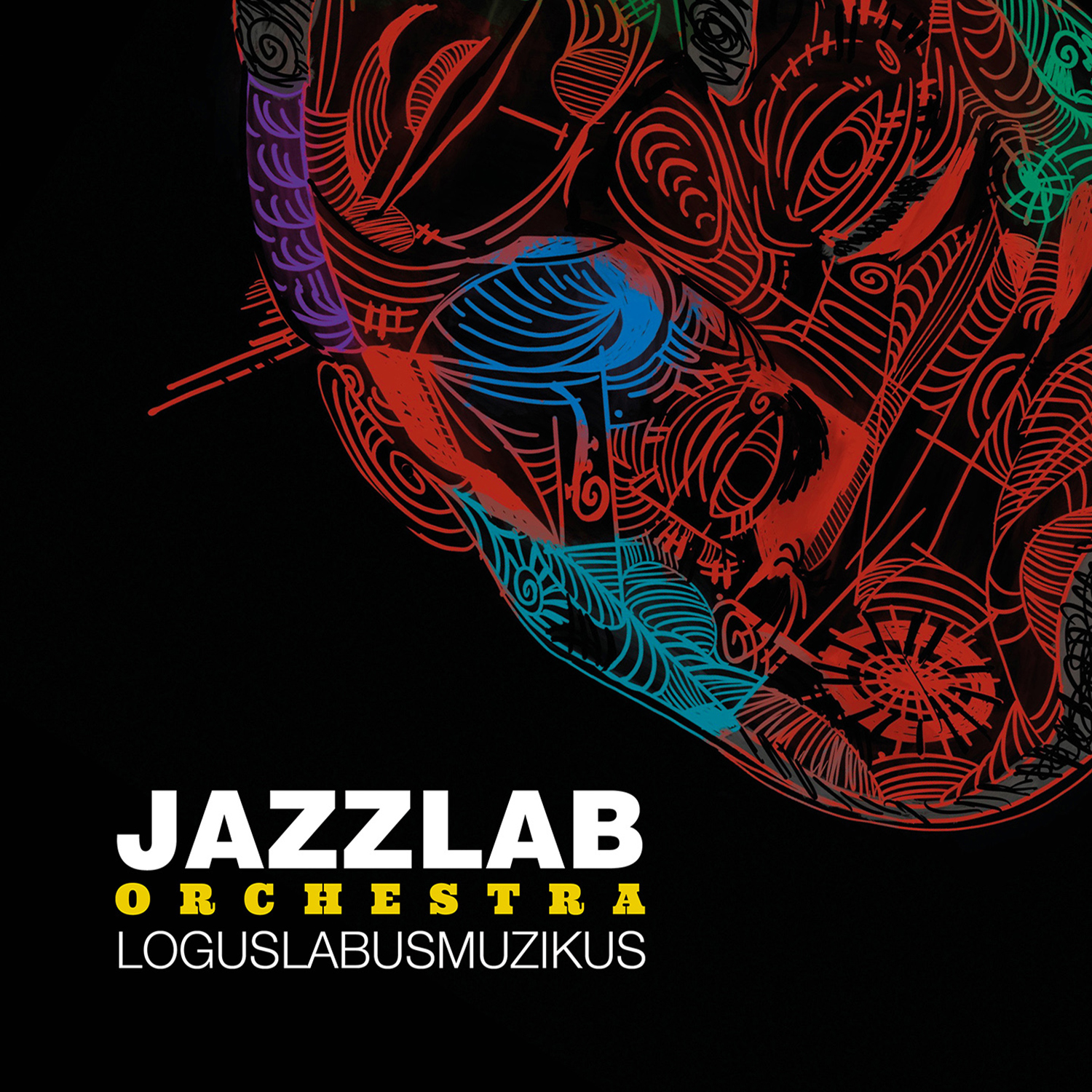 Update Required
To play the media you will need to either update your browser to a recent version or update your
Flash plugin
.
JAZZLAB ORCHESTRA – 17 years of creative music
The JAZZLAB ORCHESTRA, based in Montreal, defines itself as a specific group, a true institution in the world of Canadian jazz since 2004. The group explores musical writing in many styles, each time supported by stunning composers and musicians. Always keen on originality, always attached to gravitating a core of astonishing artists, it elaborates with inspiration and audacity each project since its creation. Practically the only group of its kind in Canada, he has released 7 albums and given more then 300 concerts since its creation, performing on the best stages of major jazz festivals and several prestigious venues in North America and Europe, including The Jazz at the Lincoln Center (NY), the New Morning, the Café de la Danse (Paris), the Casa del Jazz (Rome), the Grande Teatro (Sicily), the Jazz Station (Brussels) and the Budapest Music Center (Budapest), etc.
Usually made up of 8 of Québec jazz leaders, this "Large Format " ensemble gave also 39 special concerts with many international artists like Chinese singer Zhao Ke, Ted Nash, Michael Blake, Donny McCaslin, François Théberge (sax), Stephane Belmondo (tp), Don Thompson (vb), Mark Feldman (vl) which were greatly appreciated by several audiences and professionals. During the Jazz en Rafale 2015 festival, he performed the superb music of american composer and double bassist Rufus Reid with a JAZZLAB ORCHESTRA that was enriched with 22 musicians, plus singer Carole Therrien.
All of the JAZZLAB ORCHESTRA projects without exception have been nominated in the categories of Best Jazz Album and/or Best Jazz Concert at ADISQ, JUNO, Prix OPUS, Choc JazzMan, Downbeat, etc. Among these nominations are those of the latest project "Quintessence" nominated at ADISQ in the categorie of Best Album of the year 2019, Hit of the Month in the magazine Couleurs Jazz (France) and 4 & 5 stars in several other magazines.
********
The new experience LOGUSLABUSMUZIKUS
The new musical program, which bassist-composer "Auguste Le Prez" has been working completely matches the artistic spirit of many evocative ideas of modern jazz today. The effervescence is great, carried unceasingly by amazing musicians who push as well the stake of the collective as their own playing. The sequences follow one another with a plurality of thematic elements marked by a kind of audacity, which carries the band to the borders.
The thermometer rises with each step that the new JAZZLAB ORCHESTRA experience evolves. Subsequently, the multiple statements, counter-songs and tuttis are explosive fads without return, conclusive, not very stripped, making unforeseen events far behind, in space and time.
The JAZZLAB ORCHESTRA, a multigenerational ensemble composed of Mario Allard (ss, as, cl), Benjamin Deschamps (ss, ts, fl), Samuel Blais (ss, bcl - on the album), Annie Dominique (ss, as, bcl), Jacques Kuba Seguin (tp), Thomas Morelli-Bernard (tb), Félix Stussi (p), Alain Bédard (cb), Michel Lambert (drs), delivers once again a compositional terroir of a rare intensity; Powerful stuff...
/////
LINKS
https://www.facebook.com/JazzLabOrchestra
BOOKING :
Patrice Hourbette / DeLux Booking
patriceph@hotmail.com
1493 Moyenne Corniche Des Pugets
F-06700 Saint-Laurent du Var
France
Alain Bedard / Effendi
effendi@me.com
5443 13e avenue
Montréal (Qc)
H1X 2Y2
Canada